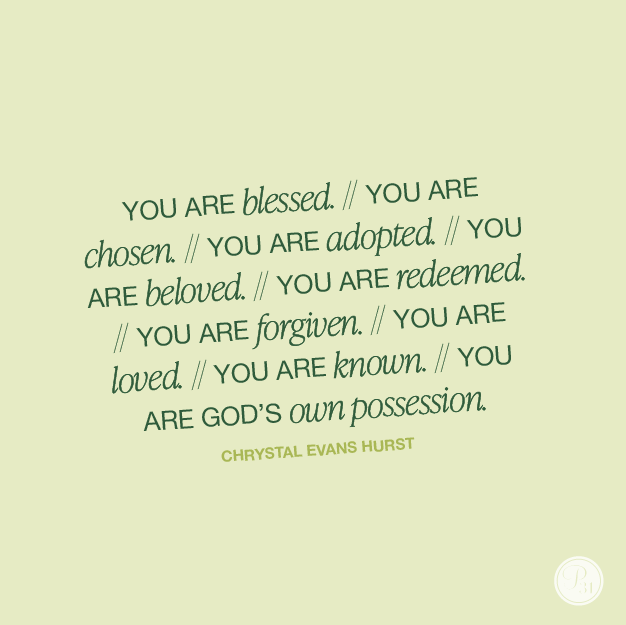 Recently, I had a conversation with a volunteer at church. This young woman had previously expressed a desire to grow as a leader and wanted to share some things she felt would help her do a better job.
I was not ready for what was to follow.
The conversation moved from this young woman talking about herself to talking about me. She pointed to quite a few things I actually thought I was doing right, and she suggested I was doing them quite wrong! Honestly, I'm still wrestling with whether or not the observations were correct. I do want to be a person of integrity. However, I hate it when it seems people don't understand me, and in that moment, I felt anxious to respond and ready to defend. It took great strength to stay quiet.
Actually …
I didn't totally stay quiet. After the first and second critique, I couldn't refrain from speaking up when the third criticism rounded the corner.
"Let me tell you why I do that!"
As soon as the words rolled off of my tongue, shame washed over me. I had lost sight of myself by exchanging the priority of being seen by God for the desire to be seen in a good light by another person.
I want to be a person capable of owning the space she is in, resisting the urge to prove myself when words are spoken against me because I know who I am and where I stand. I'd like to say I've always been that girl — but that isn't the case. I've often been tripped up by the balancing act of being secure in myself while also taking ownership of the spaces I've been invited to occupy. The attempt to measure my words hasn't always been easy for me.
Discouragement comes quickly when communication is hard and someone seems bent on misunderstanding me. In these moments, I can be tempted to escape by becoming defensive or, conversely, choosing to hold back words when they actually would be useful.
Self-assurance is a whole thing.
Jesus is all too familiar with this struggle as well.
Matthew 27:11-14 tells us that even while Jesus was being accused by chief priests and elders, He did not offer any answer. Even when Pilate asked Him to speak up, He still didn't speak up to defend Himself.
You would think that, given the circumstances, Jesus' response would have been anything but silence. I mean, He was in a fight for His life. But instead, something rather fascinating took place.
Jesus chose to answer when it was sensible to do so, and when it wasn't He held on to what He knew to be true about who He was and maintained His position in connection to His Father.
What would the world look like if we knew when to give an answer or when no explanation was needed? Sometimes we get things reversed, and in some of our attempts to hold on to who we are, we actually end up losing ourselves.
We forget we are fathered by the God who spun the stars into space.
We forget He makes our steps secure.
We forget we are made powerful through our connection with Him.
I want to challenge you to become aware of how you give an answer. Are you more interested in acceptance? Or do you first choose to lean in to what your Father thinks about you and what He requires of you as a result? What does He have to say about who you are?
Ephesians 1:3-14 says …
You are blessed.
You are chosen.
You are adopted.
You are beloved.
You are redeemed.
You are forgiven.
You are loved.
You are known.
You are God's own possession.
When you and I operate from a place of being loved and belonging, it will change our response to others. When we stand firm in our identity in Christ, we will also know when to answer and when to hold our peace.
Dear God, there are times when I feel defenseless. When my communication with others threatens my sense of self, give me wisdom for how I should respond. Help me to stand firm in You and to be aware of the power I possess because of You. In Jesus' Name, Amen.