by BOB SMIETANA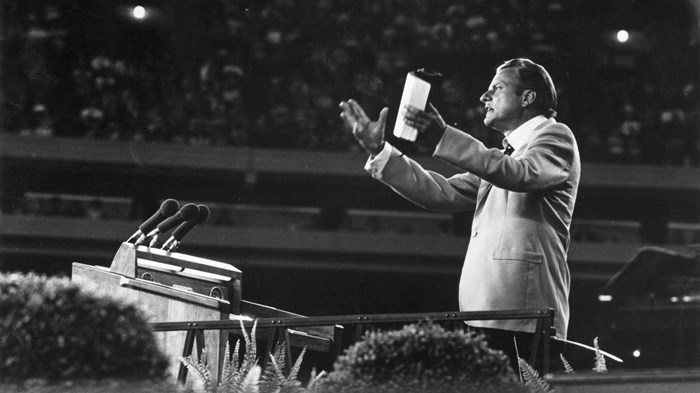 During his 20 years as a manager in the Christian music business, Darren Tyler followed a version of what's known in evangelical circles as the "Billy Graham Rule."
He – and members of the bands he managed – would never eat, travel, or otherwise spend time alone with someone of the opposite sex while on the road.
It's a boundary that just makes sense, says Tyler. And it's one he follows while traveling for his current role as pastor of Conduit Church in Franklin, Tennessee.
"My wife never has to worry about what I am doing," he says.
Billy Graham's Rules
Graham saw his less-discussed rules, accompanied by the oft-reported on rule centered around sexual immorality, as a way to address common problems of personal and ministerial integrity.
1. Operate with financial transparency
2. Avoid even the appearance of sexual immorality
3. Avoid criticizing other pastors and churches
4. Be painstakingly honest in all publicity . . .